MBI's Research Director, Chris Yoder, had an article published in the Ohio Water Environment Association (OWEA) April 2018 edition of the Buckeye Bulletin entitled "A History of Pollution and Pollution Controls in the Scioto River with Corresponding Changes in Water Quality and Biological Integrity". The article describes the results of a 37 year (1979- 2015) series of biological and water quality assessments in the middle Scioto River, a 40 mile reach of the river from Columbus to Circleville, coupled with historical information to document the recovery of the aquatic biota from severely polluted conditions that existed for more than 150 years.
You can read the full article here: Read Full Article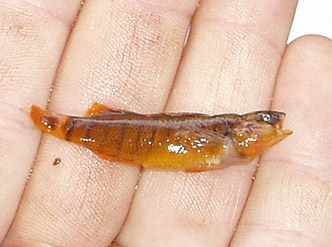 The results show remarkable improvements in biological and water quality conditions in response to water pollution controls by the City of Columbus in the 1970s and 1980s. Biological improvements were evident in improved fish and macroinvertebrate assemblages to the point where each now fully meets the biocriteria in the Ohio Water Quality Standards (WQS). Significant increases in the occurrence of 69 of the 108 species known to occur in this reach of the Scioto River were also documented. All of these indicators of improvement coincide with the reduction of water pollution from Columbus wastewater treatment plants and the sewer system in general and commensurate improvement in instream water quality. This remarkable story of success is the result of the efforts by the many individuals at the federal, state, local, and private levels who labored through the difficulties of navigating the challenges of setting WQS, water quality based permitting, and achieving advanced wastewater treatment in an economically sustainable manner. Please contact us with any questions or inquires.