After working tirelessly (well maybe occasionally tired) as a biologist and conservationist for nearly 50 years, Roger Thoma has retired, again. Roger worked with MBI for nearly 17 years as our Crayfish Conservation Biologist. Prior to this he worked for the Ohio EPA for 22 years as an Environmental Scientist where, among plenty of other things, he developed IBI and QHEI methodologies for Lake Erie and assisted with IBI development for Ohio rivers and streams.
Those who know Roger (and there are plenty of you) or have had the privilege to work with him in the field know of his tireless dedication to conservation and his passion for nature. Although his primary focus is Crayfish, he is a skilled naturalist with a broad knowledge of flora and fauna. A day in the field with Roger is sure to include many new observations, and plenty of lively conversation!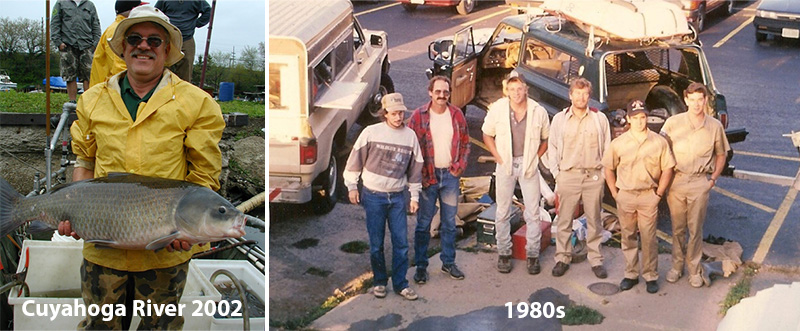 Roger received his Bachelors of Science Degree from The Ohio State University in Fisheries Management in 1975, where he studied fish and crayfish under Raymond F. Jezerinac. During his career, he worked on the description of sixteen (16) news species of crayfish either as senior author or co-author. He is continuing his studies of crayfish taxonomy and will retire yet again at a later date. We all wish Roger the best and hope he names even more species before he retires the third time.