Midwest Biodiversity Institute
MBI offers specialized expertise in aquatic and terrestrial biological assessment, monitoring, and technical evaluation. Our goal is to assist our clients toward better management, restoration, protection, and improvement of our nation's natural resources. MBI also offers specialized training in aquatic resource ecology, evaluation, and restoration, as well as personalized training to meet the unique needs of individuals and organizations.
What We Do
The Midwest Biodiversity Institute is a scientific research and education non-profit organization. We are dedicated to the development and application of sicentific methods and techniques to evaluate, protect and restore the environment.
MBI specializes in aquatic resource management by performing bioassessments of rivers, streams, lakes and wetlands, as well as botanical, crayfish, and herpetological surveys. We place special emphasis on the development of high-quality comprehensive monitoring and assessment programs, and provide direct technical support and policy advice to all levels of government, non-governmental organizations, and private groups. Through these efforts, we assist our clients toward better-informed decisions.
MBI provides technical training in aquatic resource monitoring and assessment methods. We also offer programs that reach out to the public with valuable hands-on learning and field experiences that create an awareness of our natural resources. Driving all of our work is our belief that, by using the best scientific methods, we can accomplish significant improvements in our environment and ensure a legacy of clean water for future generations.
Latest News From the Team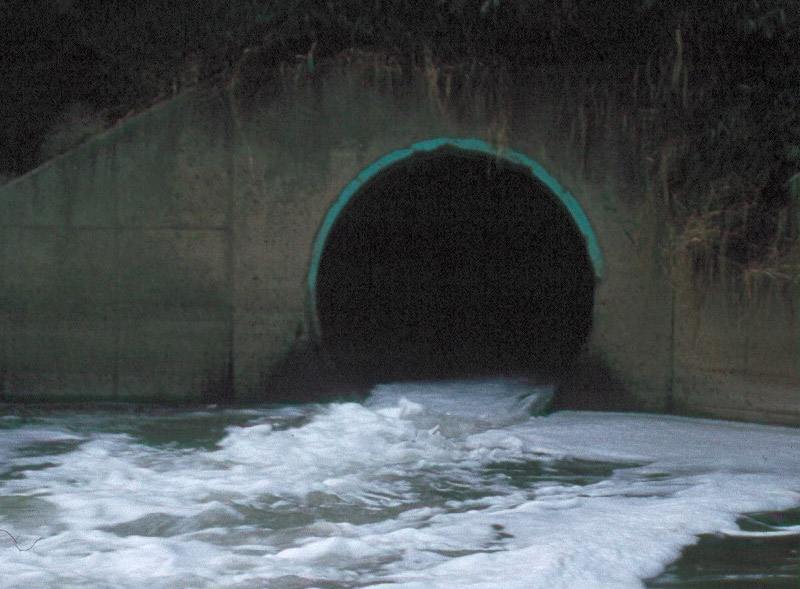 A Retrospective on the Clean Water Act in Ohio: Is Today As Good As It Gets?
Read Full Article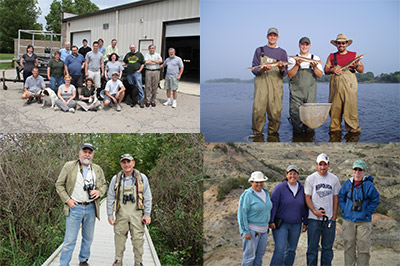 MBI Celebrates 20 Years !!
by Pete Precario
It may be hard to believe but this month, September 2017, marks MBI's 20th Anniversary. I remember well filing the papers to make MBI official. It seems like only yesterday – well, Ok, it actually seems like 20 years ago - but the time has flown by.
Through lots of hard work our teams of dedicated people have not only kept MBI operating, but they have laid a foundation for all that has followed. Since the beginning, MBI has been dedicated to using quality science as the basis for our work and our education efforts. We have done tons of assessments on rivers, streams and wetlands, have written and developed water quality standards for states, and have provided quality training to numerous people.
We are proud of the work we've done over these 20 years and remain dedicated to the same belief that with the application of good science and common sense we can produce great improvements to our environment and to our world.
Upcoming Events
2017 Training Course Schedule
Upcoming Training Course:
Wetland Delineation October 2-5, 2017
Click on the training tab above for more details for this course, and on all of our training courses.
2017 Ohio Vernal Pool Network Activities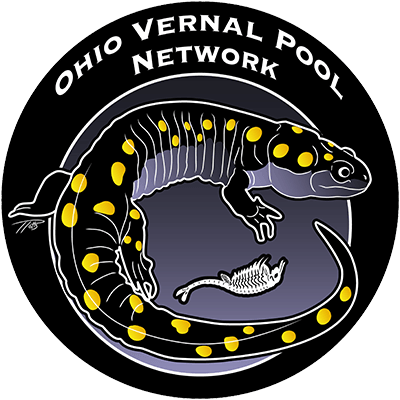 The Ohio Vernal Pool Network (OVPN) (previously the Ohio Vernal Pool Parnership), is a collaborative effort focused on education and the conservation of Ohio's vernal pools. The OVPN is managed and organized by the Ohio Wetlands Association (OWA) and the Midwest Biodiversity Institute (MBI), and has a growing group of participating partners. The OVPN offers two workshops each spring to provide an informative and enjoyable overview of these gems within Ohio's landscapes. The OWA currently handles registration and, don't forget, as an OWA member, you will receive a discount on your registration fee.
The 2017 workshops were a great success, with nearly 120 people attending. The follow-up expeditions were also well-attended, and are a great way to see what is still going on in the pools later in the season.
We are in the initial planning stages for workshop dates and times for spring of next year. Be sure to check back soon for more information.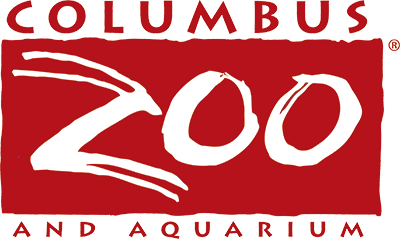 On behalf of the Ohio Vernal Pool Network, MBI would like to thank the Columbus Zoo and Aquarium for their support.
MBI's Educational Training Program
MBI's educational offerings cover many aspects of wetland, stream, and river monitoring and bioassessment, including courses that provide certification as Level 2 and Level 3 Qualified Data Collectors. We also offer personalized training to meet your organization's unique needs.
MBI's Education Philosophy
As part of our goal to bring the application of sound science to environmental and natural resource management, MBI offers a number of training courses aimed at professional scientists and citizen groups alike. MBI addresses today's aquatic resource monitoring and assessment challenges with its recognized experience in solving difficult conservation problems. MBI has conducted technically intensive personalized trainings for many years, and offers a wide range of high quality courses for anyone interested in increasing their knowledge and skills in aquatic resource ecology and evaluation. We offer courses that deliver training of the highest level and believe that when environmental and conservation professionals are fully informed, better decisions about the wise use of resources are made possible.
Latest Education News
We have had a busy training season, and would like to thank all who have attended a course so far this season. We appreciate the opportunity to connect with so many people who share similar interests. We will be scheduling courses soon for 2018, so be sure to check back with us this fall for all of our course offerings.