MBI Board of Directors
MBI's staff is comprised of highly trained, experienced professionals who are leaders in the environmental field, and who have been instrumental in developing many of the methods that are broadly utilized in environmental monitoring and assessment. Many of our staff members have also pioneered the development of water quality standards as a whole.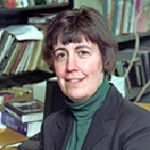 Susan W. Fisher
Susan W. Fisher is Professor Emerita at Ohio State University. For 35 years, she taught general biology, cultural entomology and graduate level courses in toxicology. Her research specialties include environmental toxicology with emphasis on food chain transfer of persistent environmental contaminants, bioaccumulation and biomagnification of PCBs and dioxins in aquatic food chains, and the control of zebra mussels and their role in contaminant cycling. She continues to teach courses as OSU in retirement.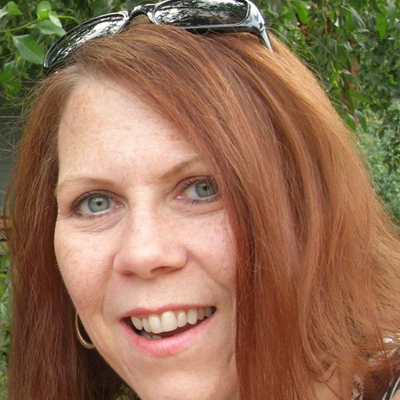 Tamara James
Tamara James is manager of state education and outreach at AARP Ohio. Her team's responsibilities include developing public education and social media strategies, programs and tactics; recruitment, training and leadership of volunteers; and member engagement. She has more than 20 years of nonprofit management experience, an M.S. in human services management from Franklin University, and a B.A. in English from OSU. She is currently a Board Member of the Friends of the Library (Columbus) and Columbus Audubon. Tamara is also the Editor for the Song Sparrow, the joint newsletter of Columbus Audubon and Grange Insurance Audubon Center, and live tweets from @columbusaudubon during their monthly programs. You can follow her on Twitter at @tamajamoh.
Rich Shank
Dr. Rich Shank has been active in management and administration of environmental programs and development of regulatory policy for the past 40 years. He has been employed within state government, private corporations, consulting and a non-profit conservation organization. Rich was named Senior Vice President at Scotts Miracle-Gro in May 2008, responsible for the overall management of the Company's regulatory and compliance processes. He also led a team dedicated to strengthening positive relationships with federal, state and other valued government partners. He was instrumental in the development of the company's program in sustainability and environmental stewardship. Rich's prior experience includes serving as Executive Director of the Ohio Chapter of the Nature Conservancy, Vice President for environmental business activities with Science Applications International Corp., and Director of the Ohio Environmental Protection Agency. Rich is a Fellow and serves on the faculty of the Institute of Environment and Sustainability at Miami University in addition to being a member of the Columbus Zoo and Aquarium Association Board and the Grange Insurance Audubon Center. He has served on the boards of the Ohio Environmental Council, the Ohio Wildlife Center, and the Ohio Environmental Education Fund. Rich holds a Ph.D. in environmental toxicology from The Ohio State University, where he also earned a M.S. in zoology/aquatic toxicology and a B.S. in Natural Resources. He is a veteran of the U.S. Air Force and lives in Powell, Ohio with his wife, Kathy, and sons, Connor and Zach.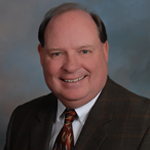 Alan Vicory
Alan Vicory is a Principal in Stantec's Cincinnati, Ohio office where he is leading regulatory interface, watershed planning and water quality initiatives throughout the Southeast region of the U.S. Recognized as a national and international leader on water quality and water resource management issues, Alan has extensive experience in these specialized areas, cultivated during his nearly 30 years of work in the industry. For over 24 years, he served as the Executive Director and Chief Engineer of ORSANCO, an eight-state agency established to control and abate water pollution in the Ohio Basin. Under his leadership beginning in 1987, ORSANCO transitioned to a highly proactive agency with enhanced program capacity and one engaged and influential in national policy development through strong relationships with the US Environmental Protection Agency and Congress. Alan has served as President of the American Academy of Environmental Engineers, the Association of State and Interstate Water Pollution Control Administrators, and Chairman of the Water Environment Research Foundation. He is currently Chairman of the USA National Committee of the International Water Association. He also serves as President of "Confluence," Water Technology Innovation Cluster (WTIC) based in Cincinnati, Ohio. Alan also currently serves as Chairman of WEF's Government Affairs Committee. In that capacity, he is engaged in legislative and regulatory activities, including issues related to funding and policy to address the nation's infrastructure development challenges.
Dr. David Horn
Dr. David Horn is Professor Emeritus of Entomology from Ohio State University, and a former Director of the Ohio Biological Survey. He holds a B.A. in biology from Harvard and M.S. and Ph.D. in entomology from Cornell, and taught for three years at California State University East Bay. Dave's research has focused on insect ecology, emphasizing a broad range of topics. He has worked on biological control of plant pests, application of stochastic simulations to spider mite population biology, and the impact of vegetation management on activity of insect predators and parasitoids. In recent years, he and his students have looked at the impact of prescribed fires on insects in deciduous forest ecosystems, and the impact of utility right-of-way construction on forest ecosystems. He has also been involved in efforts to reestablish the endangered American burying beetle in Ohio. He has been active in the Entomological Society of America on several committees and boards and has served as regional president. Dave is an avid birder and has served as President of the Columbus Audubon Society, which in 2010 honored his 35 years of service with the "Great Egret Award". Additionally, Dave is a past President of the Ohio Lepidopterists, and is considered one of Ohio's foremost moth experts. He is currently the Board President of the Midwest Biodiversity Institute.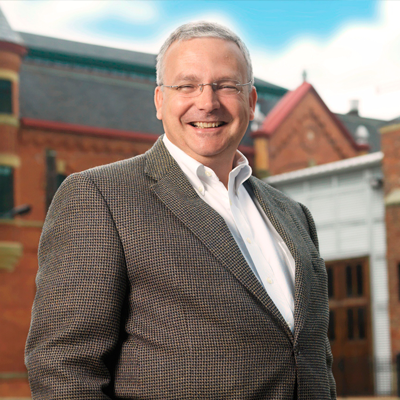 Jim Lane
Jim Lane is Founder and Managing Director of Redbank Advisors, a profitable growth management consulting firm. Founded as the management consulting practice of GBQ Partners in 2007, and newly independent in 2014, Redbank Advisors helps owners grow their business profitably and increase the market value of the business. In this way, owners are able to transition from owner operator to owner investor.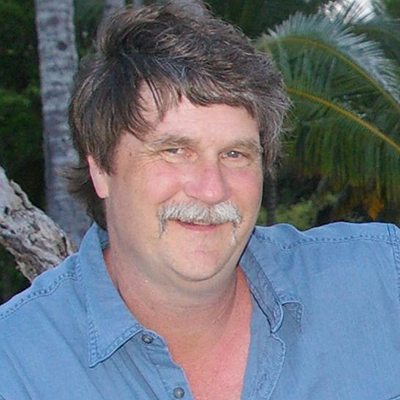 John Shuey
John Shuey is Director of Conservation Science for the Indiana Office of The Nature Conservancy where he guides the program's efforts connected with scientific research, ecoregional planning, conservation site planning, and large-scale restoration planning. He also leads the effort to develop climate change adaptation strategies for the Chapters preserves totaling over 25,000 acres. Prior to joining the Indiana Chapter, he was a Research Scientist at Battelle Memorial Institute, focusing on aquatic resource issues throughout the eastern US. In addition to MBI, John has served on several other boards including the Midwest Chapter of the Society of Ecological Restoration, Tallgrass Prairie/Upper Mississippi River Landscape Conservation Cooperative, and was president of the Lepidopterists' Society from 2009-2011. He also serves on two endangered species recovery teams and IUCN's Butterfly Specialist Group.